About LeBeau & Associates CPAs
We're Your Local Tax Experts!
LeBeau & Associates CPAs is a dedicated team of experienced tax professionals committed to providing exceptional tax resolution services to individuals and businesses. Our aim is to help our clients navigate through the complexities of tax issues, leveraging our expertise and experience to provide the best possible outcomes.
We understand the stress and uncertainty that tax problems can cause. Whether it's back taxes, penalties, audits, or other tax-related concerns, we strive to relieve these pressures by offering comprehensive solutions tailored to each client's unique situation.
Our team is comprised of seasoned Certified Public Accountants ready to tackle tax problems from all angles, ensuring a thorough and comprehensive resolution.
We firmly believe that everyone deserves fair representation when dealing with tax matters, and it's our mission to protect the rights of taxpayers and to make the tax resolution process as seamless as possible.
Celebrating
33 Years of Solving Tax Problems
Founded 1990
"Great service, solved all of my issues quickly and explained everything in very easy to understand terms. They took all the pressure off of me to get this resolved. They also dealt with the IRS for me quickly and set up very reaonable payments with the IRS."
Mike J. | Merdian, ID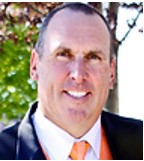 Dan LeBeau, CPA – Founder
With over 20 years of hands-on experience, Dan's approachable demeanor and expertise in solving tax problems have made him a trusted partner to local Treasure Valley businesses.
A proud graduate of Boise State University, Dan not only earned his Bachelor's of Business Administration but also was a member of the 1980 National Championship football team. He later refined his accounting skills with a Master's of Accountancy from Brigham Young University (BYU), never losing his down-to-earth touch.
Dan is someone who believes in building relationships, both in his professional life and personal pursuits. Outside the office, he's a familiar face at Broncos games, where his passionate support for his team shines through. And if you're out driving around Treasure Valley, you might just catch a glimpse of him cruising on his Harley Davidson!
In Dan, clients find more than just a highly skilled CPA; they find a friend who genuinely cares about their financial success and growth. He understands that tax issues can be daunting, and he's there to make the process as seamless and comfortable as possible.
Friendly, reliable, and deeply invested in his community, Daniel K. LeBeau is not only an expert in his field but a neighbor you can count on.
Craig D. LeBeau, CPA
With a heart for his community and a mind for numbers, Craig D. LeBeau has become a go-to CPA for individuals and small businesses in the local market. A proud graduate of Boise State University, Craig holds a Bachelor of Science in Accounting and boasts over 16 years of dedicated experience.
More than just a financial expert, Craig is deeply committed to helping his clients thrive. He believes in personalized solutions, understanding that each client's financial needs are unique, and he's always ready to put in the extra effort to ensure success.
When he's not crunching numbers, Craig is all about family and the great outdoors. Alongside his wife and four children, he passionately explores all that nature has to offer. Whether it's carving down a snow-covered mountain, setting up a family campsite, or cheering on the Boise State Football team, Craig is happiest when surrounded by his loved ones and the beautiful Idaho landscape.
Approachable, dedicated, and community-minded, Craig D. LeBeau embodies the qualities of both a top-notch CPA and a devoted family man. For those looking for financial guidance that comes with a personal touch, Craig's door is always open, and his expertise always ready to serve.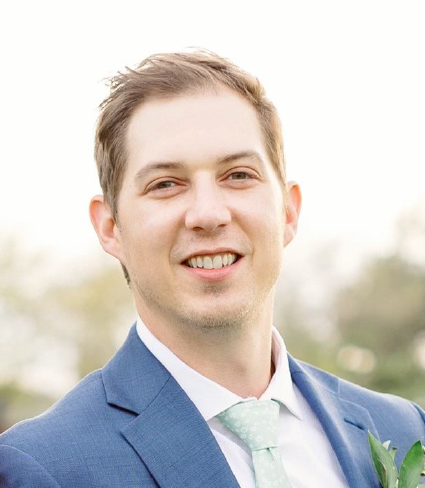 Chantry A. Hanson, EA
After joining the LeBeau & Associates team in 2022, Chantry hit the ground running eager to assist and gain the trust of clients and is dedicated to achieving client success.
He believes in building professional relationships that are deeper than surface level are the keys to obtaining client satisfaction and strives to leave a lasting impression on each interaction. In addition, Chantry has earned the designation of an Enrolled Agent and spent the previous four years assisting clients in small business tax strategies with a remote firm.
Chantry, a native to Jackson, Wyoming met his wife Kate while attending Boise State University. Together they have a passion for travel and enjoy taking advantage of the Idaho outdoors. While not in the office, you can catch them on the golf course, camping in the Sawtooth's, or fishing one of the area rivers.
We promise to treat each client as an individual, providing personalized and attentive service. You are not a number to us - we take the time to understand your unique situation and provide solutions that meet your specific needs.
We promise to advocate for your rights as a taxpayer. We'll work diligently to ensure that you're treated fairly by the tax authorities and that you receive the best possible resolution to your tax issues.
Sometimes tax problems can take a while to solve. We will stay in regular communication with you about your case for it's entire duration!
Start Your Tax Resolution Journey
Start Your Tax Resolution Journey with LeBeau & Associates CPAs
Fill in the form below and we'll contact you to schedule a free case evaluation! During the evaluation we'll discuss your specific situation and create an action plan to end your tax problem!